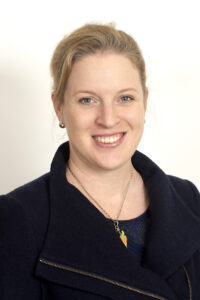 My brush with Meningococcal Meningitis started on Anzac Day, 25 April 1998 at the age of 19 while I was studying at university and living at a college in Perth.
The symptoms began very early in the morning with a bad headache that crept into my bones making me extremely stiff and sore. It caused severe diarrhoea, constant vomiting and extreme sensitivity to light. Even though I had the typical rash on my chest, the doctor at a weekend surgery that my friend took me to misdiagnosed me and sent me back to college to wait out the symptoms of a bad case of the flu.
Within 24 hours I was rushed to hospital. After nine hours of interviews and tests, I was diagnosed with Meningococcal Meningitis.  I was told that all the people I had spent time with in the past two weeks were at risk of contracting the disease too.
I have very little recollection of my time in hospital but do remember being woken hourly to check my brain and body function and to test my blood. I have been told that I was close to kidney failure and was extremely lucky to survive. I had lost my ability to eat and to walk because my muscles were so weak from being in bed so long. I lost 12 kg off an already lean size 8 frame.
After 10 days in hospital I began my recovery, which meant almost having to learn how to walk again. My life changed. My parents cared for me in the following months before I  returned to college and university.  I found it very difficult to returning to university so terribly thin and I felt very vulnerable. It was so difficult to fit in after such an experience with no counselling at hand. Slowly my health and my confidence built up again; my family and friends were constant support over the next 12 months. I regained my ability to eat regularly over the year and put back on the weight I had lost. I came out the other side of this disease with no known side effects. I had to defer university for six months during my recovery but this was nothing compared to what I went through.
I graduated in 2001 and  then moved to Japan where I lived, and breathed the magnificent culture. Since then I have also lived in London but returned to Perth in 2004.
Since having meningitis, I have lived life to the full. I have travelled far and wide, jumping out of a plane and off a bridge in New Zealand, skiing in Canada, shopping in New York, delivering events in Dubai and Singapore. I have been a very lucky lady but maybe this is because I don't take anything for granted and I push past my fears with no regrets.
My gorgeous partner Danny and I married on 6 January 2012 after 8 years together. We now have a son called Mason and I make sure I don't take life for granted and enjoy every single day.