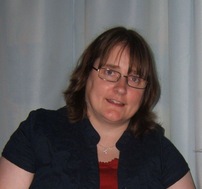 In April 2003, I began experiencing severe headaches, eyesight problems and vertigo so bad that I would fall over for no reason. Over a matter of days, I went from being a fit, healthy young woman to someone who was extremely ill.
I saw a local GP in my new hometown and explained the problem to him, including all the information about my prior history with encephalitis and hydrocephalus, and I stated very clearly that something was going wrong in my brain. I felt I was being ignored as being an "attention seeker," and told to have a hearing test because I had Meniere's disease. I knew this was wrong.
Thankfully, my knowledge of my own body led to my deciding to travel down to Brisbane ASAP and to see the GP who had cared for me all my life. With the help of my family, I got to Brisbane the next day and saw my GP the day after. He sent me to my neurosurgeon who immediately admitted me. I had the first of 5 major brain surgeries over a 6 week period that day. Three days later, the diagnosis came, Cryptococcal Meningitis, one of the rarest, most severe forms of the disease. One where they would have to "hit me hard with everything they had" to give me any hope of surviving. I was told later, that if I had got there 3 days later, I would have died.
I spent 3 months in hospital for treatment and was blessed with the most wonderful, caring specialists, nurses and domestic staff, who not only cared for me, but also for my family. It is only because of the love and prayers and support of my family that I lived. My Dad told me many years later that they had to tell my parents on at least 2 occasions that they simply didn't know what else to do and it would be up to me, whether I lived or not. There were several times that I just wanted to give up, but thankfully I didn't.
I left hospital three months later, a shell of my former self. I was in a wheelchair which I used full time for 6 months, and part time for another 6. I had to learn everything again, from standing and walking, to talking, thinking, seeing, concentrating, you name it.
Even now, 12 years later, I am still learning more about the "fallout" from the disease and how it will affect me for the rest of my life. I now have an acquired brain injury which affects my entire body. My balance is very poor. I have obvious muscle weakness, problems with my brain talking to my eyes, terrible coordination, struggle to find the words I need when tired or under pressure, continue to battle to learn how to eat properly, scoliosis, arthritis…the list is long. I have had several "elite athlete injuries", like stress fractures in my feet because of the way I walk. My immune system remains poor and until 2.5 years ago, when I moved to WA, I would catch every cold, flu and bug that flew by me. The change in climate has been a big help and I have had two of my best years in that way.
I lost my career as a Special Education teacher with students who have severe disabilities which very nearly destroyed me as it was the only thing I ever wanted to do. I battle with severe clinical depression and PTSD and regularly have flashbacks to the time when I was so sick.
Day to day is a struggle due to fatigue levels and lack of strength. This is exacerbated by the fact that I am single and live alone. If someone needs to be done, I am the only one there.
All of that aside, I am one of the very lucky ones. I survived the onslaught of this hideous disease for which there is no prevention, limited treatment options and a high death rate. The cause of it is unknown and people like me who do not have HIV but get the disease are so few in number that there are very few statistics about us, very little knowledge of causes or possible outcomes, and no one can tell me what my future will bring.
I am aware of ways in which my body continues to deteriorate and have been told that I will end up back in a wheelchair one day. I have also been told there is a 50% chance of the disease returning, but I will deal with that if or when I have to.
Right now, my goal is to participate in the Weekend to End Women's Cancers walk here in Perth March/April 2016. It is a 60km walk over two days. I will participate in honour of two dear friends who left us after long cancer journeys during the past year. I don't know how far I will get, but the money I raise will help research in that area and I am determined to get as far as I can.
I am studying part time at TAFE to be a Library Technician. It is very hard work, and it takes me much longer to take in information and learns new things, but I am getting there slowly. I hope that one day, I might be able to do a little bit of work again in some capacity, and once again, feel worthwhile.
If you have been moved by Tanya's, you can help make a difference by donating to Meningitis Centre Australia, to make people more aware of this disease, all donations over $2 are tax deductible. Go to Meningitis Centre Australia