Meningitis, Meningococcal and Pneumococcal touch many families across Australia every year. Every story will bring tears to your eyes – This is the reason Meningitis Centre Australia is here. Read their life-changing story below! These combined experiences are powerful testimony to support disease awareness and prevention at a national level.
Meningitis touches many families across Australia every year.
Below are personal stories from Australians who have faced meningitis.
Telling your story could help others
Your contribution may assist another person or family who may read about your experience and where you are today.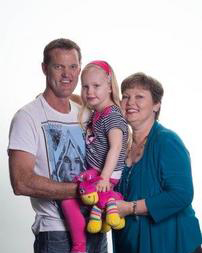 Holly had left home bright and chirpy ready for a big day at daycare. But when her dad Graeme picked her up, she was very unwell.
Read More »